About Pantheon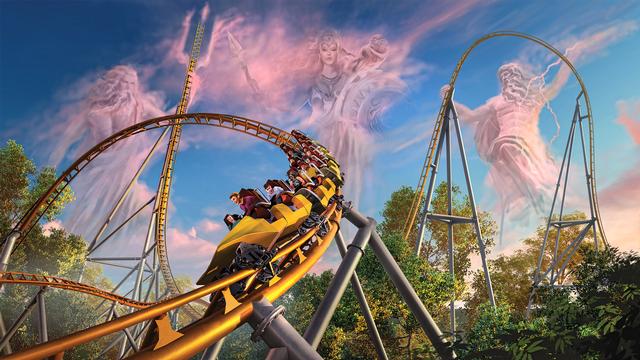 Pantheon is a new roller coaster, which opened in Busch Gardens Williamsburg (United States, North America) on March 25th, 2022.
Pantheon will be a new roller coaster opening in Busch Gardens Williamsburg in March 2022. The coaster was announced in July 2019, with an opening date in 2020. Due to the pandemic, the opening date was later moved to 2022.
Pantheon will be a high-speed launch coaster, constructed by Intamin. The ride will feature 4 launches (including a swing launch and a backwards launch) and will reach maximum speeds of 72.5 mph (116.5 km/h), making it the fastest multi-launch coaster in North and South America.
The new roller coaster of Busch Gardens Williamsburg will be built in the Italian area of the park. The coaster will be themed to the Roman gods Pluto, Neptune, Mercury, Minerva and Jupiter.
When will Pantheon open in Busch Gardens Williamsburg?
Pantheon in Busch Gardens Williamsburg is NOW OPEN!!
Video of Pantheon in Busch Gardens Williamsburg
The latest news about Pantheon in Busch Gardens Williamsburg