About Universal Studios Beijing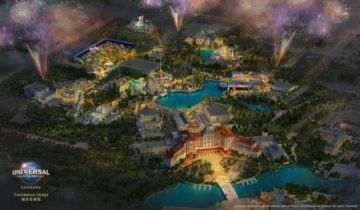 Universal Studios Beijing will be a new amusement park, opening in China in 2021.
Universal Beijing Resort™ will be a new theme park destination featuring several all-new attractions along with the best Universal rides, shows and attractions from around the world – plus specially created experiences designed to reflect China's cultural heritage.
The initial phase of Universal Beijing Resort™ will include the world-renowned theme park – Universal Studios, and Universal CityWalk retail, dining and entertainment complex as well as the first-ever Universal-themed resort hotel and the first Nuo-branded resort hotel of Beijing Tourism Group.
Video of Universal Studios Beijing
The latest news about Universal Studios Beijing