About Thrill Roller Coaster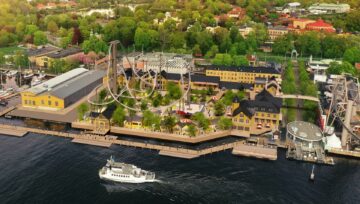 Thrill Roller Coaster will be a new roller coaster, opening in Gröna Lund (Sweden, Europe) in 2024.
Gröna Lund, the Swedish amusement park in Stockholm, is planning to transform an old parking lot into a new themed area with a spectacular roller coaster.
This new themed area will contain new attractions, restaurants, shops and a lot of greenery. A bridge and promenade on the water would connect the new area to the existing park.
In the new area, Gröna Lund wants to build both spectacular and family attractions. None have been announced by now, but a concept drawing shows a large roller coaster with inversions. Precise details about the new rides have not been confirmed at this stage.
Gröna Lund is also planning to add a public promenade where people can walk along the water. Shops and cafes will also be built outside the park boundaries in an architectural style that ties in with the history of the area.
The intentions are great, but at this stage a local court has forbidden the construction of the new area and new thrill roller coaster due to objections filed. Neighbors fear increased noise pollution and high buildings. Gröna Lund is appealing that decision.
Video of Thrill Roller Coaster in Gröna Lund
The latest news about Thrill Roller Coaster in Gröna Lund